Last night, the VideoLAN project relesed the VLC Media Player in version 1.1.0. Users that had the VLC repository for openSUSE registered got already the various Release Candidates timely available, and as always, also the full release hits the repository in time for the official release.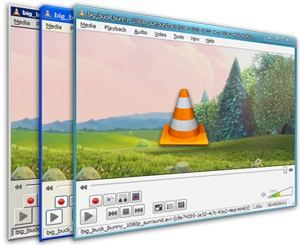 The repositories are still maintained for openSUSE 11.0 up to 11.3 (11.3 just waiting around the corner to become gold as well).
The probably most important changes are:
GPU and DSP decoding on selected platforms
New support for codecs, demuxers and muxers
Lua extensions and Lua content extensions (luaSD)
Improved interfaces
Video Output rework
Removal of lots of modules, rewrite of many
Improved performances, in CPU, RAM and I/O
New libVLC and bindings
New or improved ports on misc platforms
VLC 1.1.0 is HD ready
An other important fact is that VLC 1.1.0 is HD Ready. The packages prepared for openSUSE have been fully built with VA-API and vdpau support. Additionally, in the openSUSE repositories of VideoLAN there is currently also a vdpau-video-nvidia package. Unfortunately I did not (yet) manage to build libvdpau for openSUSE 11.2 and older, so this is only available for the brave 11.3 testers. I'm not sure if I will find the time and if it's possible to provide libvdpau on older releases of openSUSE.